Hope for When You Don't Feel Good Enough
Do you sometimes feel like you are doing the best you can do, and yet it is not good enough? Do you feel unappreciated?
If so, what you need is a good mentor coach.
I don't believe God makes mistakes. He made you just the way He wanted you to be, but we all need help putting that truth into action in our everyday life with the people we are plunked down in the middle of.
Are You Overwhelmed?
I'm guessing that in today's world, the reality is that you are feeling stretched pretty thin. Perhaps you can relate to the Disciples, feeling inadequate and not good enough when faced with the prospect of feeding 5,000 hungry mouths with just a few loaves and fishes.
If you are like me, sometimes the needs of the people in your life are overwhelmingly greater than the resources at your disposal—and not just the physical resources, but the mental, emotional, and spiritual ones, too.
You're looking for hope when you don't feel good enough.
Good News for When You Don't Feel Good Enough
The good news is that our God is still in the business of multiplying what we have – and who we are – to meet the needs of those He has placed in our lives. And we can learn to enjoy the whole process, because He is orchestrating it.
Don't forget that He adores you!
You have so much to offer the world. Did you know you can dump discouragement and learn to live your life with joy, while walking in your God-given strengths?
Hope for When You Don't Feel Good Enough
It really is possible to find hope when you don't feel good enough and strength to sustain you no matter what challenges the day brings. Since 2009, I have been helping overwhelmed women who strive to BE BETTER and yet often fall short of their own standard.
A Christian Life Coach for Women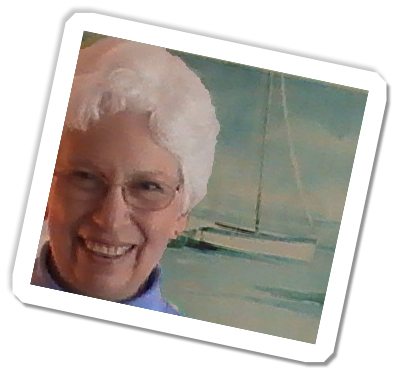 That's what Loaves & Fishes Life Coaching is all about--helping women all over the world discover how little can be much as you place it in His amazing hands.
Hi, I'm Pam Taylor and it would be my joy to help you learn to daily live from your strengths. I am all about helping you find that hope and strength for your days, which will bring you to a place of joy and peace you are longing for.
Living From Your Strengths Mentor Coach
Stimulating the faith of another. That is what I try to do.
To bless.
To encourage.
To strengthen.
To challenge a deeper walk.
A deeper commitment.
To help you remember how special you are to your Creator.
To help you stop dwelling on the past and look at possibilities rather than failures.
To not waste your influence.
When you walk through life with a Christian coach who is committed to helping you discover all you were meant to be, the possibilities are huge!
Embrace the good news that your God loves you. And, remember...you don't have to do this life alone...
Ready to get started? Want more information? E-mail me to schedule your free phone session.
Awaiting His Shout,



Pam Taylor
Christian Life Coach
Living From Your Strengths Mentor Coach
www.LoavesAndFishesCoaching.com
Pam@LoavesAndFishesCoaching.com