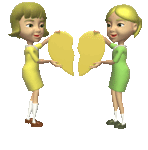 In today's broken world, women are longing for warm relationships. This study is designed to help us avoid being miserable comforters-like Job's friends-and, instead, become "God with skin on" to others. Paul told Titus to train women so that they, in turn, could train others. Preparing women before they connect with one another leads to more supportive, grace-giving relationships. Verna equips women to minister to others by first helping us to:
Recognize it's right to take care of ourselves
Identify and correct twisted thinking
Learn how to draw appropriate boundaries
Take steps to resolve conflicts
Know how to listen and ask helpful questions
Learn to communicate understanding
This dynamic study is offered to Moms as a virtual telebridge class, meeting for 15 weeks over the phone. In addition to the weekly virtual class sessions, there is a book and workbook, a private Facebook Group, and recordings of the classes.
Here are the details:
Mom-2-Mom


15 week virtual telebridge study.
Tuesdays, 6:30 – 8:00 p.m Central Time
August 7 – November 13, 2012
Cost: $47/month.
(There's an

e

arly

registration discount

:
so…if you are registered by

August 2, it is only $37

/month)
Here's what one participant of the study said:
This is my first virtual book study, and I wasn't sure how I would like it, but it has been absolutely great. Pam's wisdom and gentle humor combined with Verna Birkey's powerful book, "Women Connecting with Women," are liberating me from self-sabotaging patterns I didn't even know I had and empowering me with new insights into my relationships with other women. This is a study – the book, workbook, and my notes – that I will go back to for years to come. I would highly recommend doing this study with Pam Taylor at your first opportunity. It is an investment in yourself, your relationships, and God's Kingdom that will bear fruit for eternity.

Susan Fleming
Winter Haven, Florida
The Book and Workbook Details:
Women Connecting With Women, by Verna Birkey – Equipping women for friend-to-friend support and mentoring.
You'll need both the book AND the workbook, which can be purchased at this Amazon link (for under $30).
Questions? Email:  pam@loavesandfishescoaching.com
To register contact me here:  pam@loavesandfishescoaching.com
If you aren't a Mom that could benefit from this study right now, please pass this on and bless someone you love… You might even consider gifting them the tuition or book!
And other participants said:
There is so much content to this study. Verna Birkey has the ability to educate the participant in an understandable manner and then offer stories to solidify the learning. The exercises in the book are very helpful. I learned a lot of very practical tools that I will be able to implement when the need arises! Thanks Pam!

Starr Benjamin
I love this study. It was meant for women, but it is true for everyone. I would recommend this study for EVERY woman, regardless of age. It will change the way you look at your world.

Tereasa Jones